LED Retrofit is a popular way to bring the benefits and cost savings of LED to your existing fluorescent fixtures. When retrofitting your lighting space to LED, however, you'll still need to comply with local and federal emergency egrees lighting requirements.
Depending on which type of retrofit technology you employ, existing emergency solutions may not be compatible with your new LED retrofit lamps. IOTA offers several emergency lighting solutions for each retrofit application, and can help you maintain code-required emergency egress lighting in your transition to modern LED lighting.
Find an Emergency Solution for your Retrofit Application
Different LED Retrofit Technology requires different emergency solutions. Select the tab that best matches your retrofit technology to find the correct IOTA emergency option.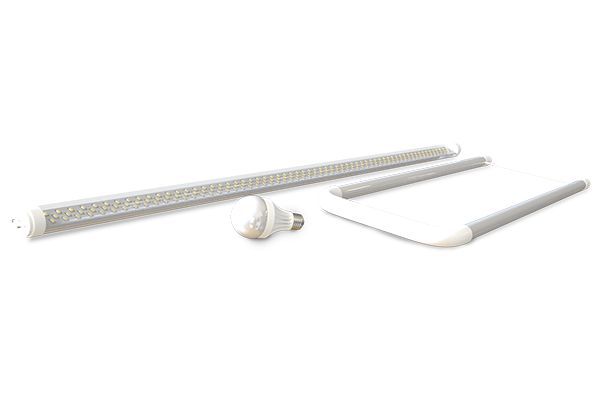 Type A – LED Tube Lamps (TLEDs)
Linear, compact, or U-bent LED lights

Directly replace existing fluorescent lamps

Require AC input voltage
TLED Lamps are designed to convert the AC voltage coming from your fluorescent ballast to DC current. This allows you to simply replace the flourescent lamp with the TLED lamp without having to remove or re-wire the existing AC ballast.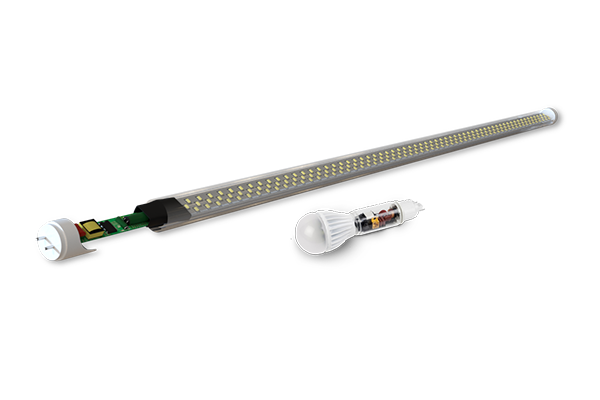 Type B – "Direct Wire" LED Lamps with Internal Drivers
Downlight or linear lamps

Feature internal drivers

Accept AC line voltage
Type B lamps feature a built-in driver that accepts AC line voltage. These lamps replace the fluorescent lamps and the fluorescent ballast to retrofit your existing fixture to LED.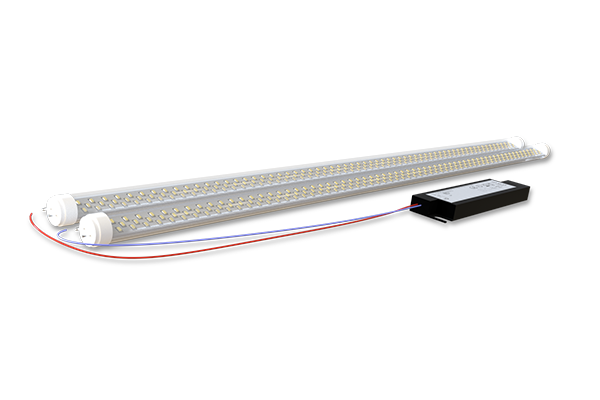 Type C – LED Retrofit Kits
LED tubes or arrays paired to an LED driver

Directly replace fluorescent lamps and ballast

Require DC input voltage
LED Retrofit Kits are designed to completely replace the fluorescent technology in your fixture. The driver/lamp combination included in the kit makes use of the fluorescent fixture in isolation.