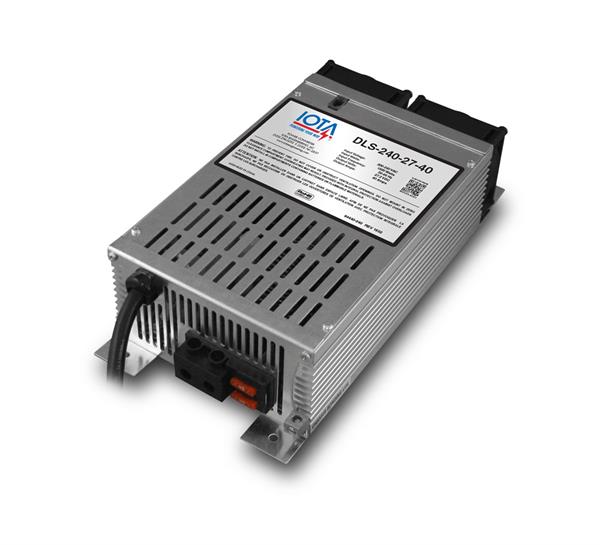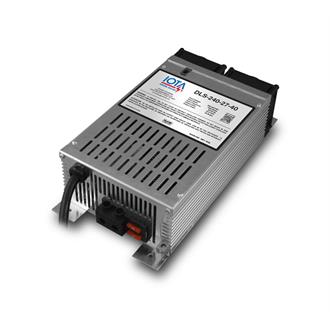 DLS 240 27V 40A Converter and Charger
40 Amp AC\DC Power Converter and Battery Charger for 24V battery charging in 240VAC applications
By IOTA
The DLS 240 27V 40A Power Converter/Battery Charger from IOTA converts nominal 216-264 AC voltage to 27.2 DC voltage for both DC load operation and 24V battery charging.
As a
power supply
, the unit's tightly controlled regulation allows the user to operate a nominal 24VDC load up to 40 amps.
As a
battery charger
, the unit will maintain the battery, delivering its full-rated current when the battery capacity falls sufficiently low. The voltage is set to deliver its maximum current for the necessary period of time to minimize undue stress to the battery caused by heating of its cells. This helps to ensure the longest possible life of the battery. Over time, as the battery nears its full capacity, the DLS will automatically drop the current, providing a float-charge to the battery to prevent self-discharge of the cells.
The DLS 240 27V 40A features a standard IEC receptacle for inserting an AC power cord. The AC power cord is not supplied with the unit. Always use an appropriately rated cord (at least 16 gauge) for connection to the AC input.
---
Input Voltage
Input Frequency
Output Voltage
Output Amperage
Read More
Read Less

View Product Availability
| | |
| --- | --- |
| Product Type | Charger/Power Converter |
| Voltage Rating | 240 |
| Frequency | 50/60HZ |
| Load Voltage Rating | 24VDC |
| Max. Input Current | 40 |
| Max. Operating Temp. | 40 |
| Min. Operating Temp. | 0 |
| Regulatory Listing | C-UL-US |
| Compliance Listing | ROHS |
| Series | DLS |
Suggested Replacement Products
Product Information
Spec Sheets

| Document Type | Document Title | Description | Updated | View | | |
| --- | --- | --- | --- | --- | --- | --- |
| SPEC SHEET | DLS 240 27V 40A Specifications | Specification Sheet for the IOTA DLS 240 27V 40A | 5/12/2020 | View | | |

Guideline Specifications

Technical Documents (e.g. Instruction Sheets, MSDS, CAD)

| Document Type | Document Title | Description | Updated | View | | |
| --- | --- | --- | --- | --- | --- | --- |
| 3D Model | DLS - 12 in. Models | STEP File - 3D Model of DLS units with a 12.1 in. Mounting Footprint | 7/15/2020 | View | | |
| Installation Instructions | DLS - 240 VAC to 27 VDC Models | Installation Manual for DLS 240 VAC to 27 VDC Models | 12/3/2021 | View | | |
| Technical Bulletins | DLS Troubleshooting Steps | Steps for troubleshooting issues with the IOTA DLS | 5/12/2020 | View | | |
| Technical Bulletins | DLS Wire Gauges and Lengths | Recommended Wire Gauges and Lengths for Connecting to an IOTA DLS | 5/12/2020 | View | | |
| Technical Bulletins | Optimal Charging for 6-Volt Battery Systems | Learn the "Balanced Charging" method for optimal charging of 6-volt batteries in 12-volt banks | 5/12/2020 | View | | |
| Technical Bulletins | Optimal Charging for Multiple Batteries in a Bank | Learn how applying the "Balanced Charging" method may help increase battery life and performance | 5/12/2020 | View | | |
| Technical Bulletins | Series and ALM Lithium-Ion Batteries | Technical Brief regarding performance of the IOTA DLS Series with NEC ALM battery technology | 5/12/2020 | View | | |
| Wiring Diagram | (DWG) Parallel Operation | Typical configuration with DLS units connected in parallel | 5/12/2020 | View | | |
| Wiring Diagram | (DWG) Perfectly Balanced Charging - 4 Batteries | Perfectly balanced charging with four batteries connected in parallel | 5/12/2020 | View | | |
| Wiring Diagram | (DWG) Perfectly Balanced Charging - 6 Batteries | Perfectly balanced charging with six batteries connected in parallel | 5/12/2020 | View | | |
| Wiring Diagram | (DWG) Perfectly Balanced Charging - 8 Batteries | Perfectly balanced charging with eight batteries connected in parallel | 5/12/2020 | View | | |
| Wiring Diagram | (DWG) Series Operation | Typical configuration with DLS units connected in series | 5/12/2020 | View | | |
| Wiring Diagram | (PDF) Parallel Operation | Typical configuration with DLS units connected in parallel | 5/12/2020 | View | | |
| Wiring Diagram | (PDF) Perfectly Balanced Charging - 4 Batteries | Perfectly balanced charging with four batteries connected in parallel | 5/12/2020 | View | | |
| Wiring Diagram | (PDF) Perfectly Balanced Charging - 6 Batteries | Perfectly balanced charging with six batteries connected in parallel | 5/12/2020 | View | | |
| Wiring Diagram | (PDF) Perfectly Balanced Charging - 8 Batteries | Perfectly balanced charging with eight batteries connected in parallel | 5/12/2020 | View | | |
| Wiring Diagram | (PDF) Series Operation | Typical configuration with DLS units connected in series | 5/12/2020 | View | | |

Revit Component Files (Non-Illuminated)

Utility Rebate Search

Replacement Parts

Confidential Documents

Marketing Material (e.g. Brochures, Sell Sheets, FAQs, )

| Document Type | Document Title | Description | Updated | View | | |
| --- | --- | --- | --- | --- | --- | --- |
| Application Guide | Charging Flooded Lead Acid Batteries for Long Life | How to Prevent Sulfation and Excessive Gassing That Ruin 12V-48V Flooded Lead Acid Batteries | 5/12/2020 | View | | |
| Application Guide | From Sun to Battery Bank: Charging for PV Systems | How effective battery charging is critical for off-grid photovoltaic power systems | 5/12/2020 | View | | |
| Application Guide | Solutions for Series and Parallel Installations | Using multiple chargers for increasing voltage or amperage | 5/12/2020 | View | | |
| Catalogs | IOTA DLS Series Product Guide | Dive into IOTA's powerful AC/DC Battery Charger / Power Converter solutions | 5/12/2020 | View | | |

Need Product Assistance? (e.g. How to Buy, Technical Support, Warranty)

How to Buy

The IOTA products are primarily sold through a network of agents and distributors across North America.

• Find an Agent or Distributor

---

Technical Support

The IOTA technical team is dedicated to providing outstanding product support. Please click on the appropriate link below,
or feel free to call us at 855.363.9527.

• FAQs

• Email Us

---

Warranty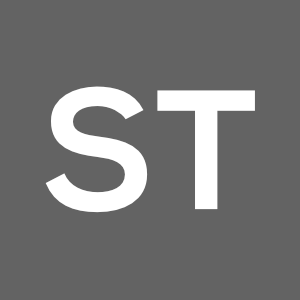 View Stocked Products
Is the new stocked product detail helpful? Please tell us what you think, CLICK HERE.

SKU data not available, please contact your local agent.

{{getMinimumDisplayedIndex()}} - {{getMaximumDisplayedIndex()}} of {{filteredStockedProducts.length}} results

(No Products Found)

{{result.Title}}

{{result.Title}}

{{result.Description}}

Quantity

{{(result.Quantity > 0) ? result.Quantity : 0}} in {{result.Location.substring(result.Location.indexOf("(")+1, result.Location.indexOf(")"))}}

Total at all DCs:

{{result.EnterpriseAvailability}}

Distr. Price

${{result.Price | number : 2}}

Distr. Price

Contact Acuity

Distr. Price

No pricing established

No Locations Could Be Found.

This catalog # is not available at any location at this time. Inventory is replenished daily, please check back or contact your local sales representative or agency further details.

Your session has expired. Click on the login link to view stocked product information.

Login/Register

Product information is not available at this time. Please try again later.

Available
Est. Ship Date
Location
In Transit
{{loc.QUANTITY > 0 ? loc.QUANTITY : 0}}
{{loc.ESTIMATED_SHIP_DATE}}
{{loc.LOCATION}}
{{loc.IN_TRANSIT_QUANTITY}}

Restocking date is unavailable at this time.
Location Est. Restocking Qty & Date
{{transitDetail.QUANTITY > 0 ? transitDetail.QUANTITY : 0}}

{{transitDetail.ARRIVAL_DATE ? transitDetail.ARRIVAL_DATE : "Date Not Provided"}}

Available

{{loc.QUANTITY > 0 ? loc.QUANTITY : 0}}

Est. Ship Date

{{loc.ESTIMATED_SHIP_DATE}}

Location

{{loc.LOCATION}}

In Transit

{{loc.IN_TRANSIT_QUANTITY}}

Restocking date is unavailable at this time.

Location Est. Restocking Qty & Date

{{transitDetail.QUANTITY > 0 ? transitDetail.QUANTITY : 0}}

{{transitDetail.ARRIVAL_DATE ? transitDetail.ARRIVAL_DATE : "Date Not Provided"}}

View All

View Less
Other People Have Also Viewed